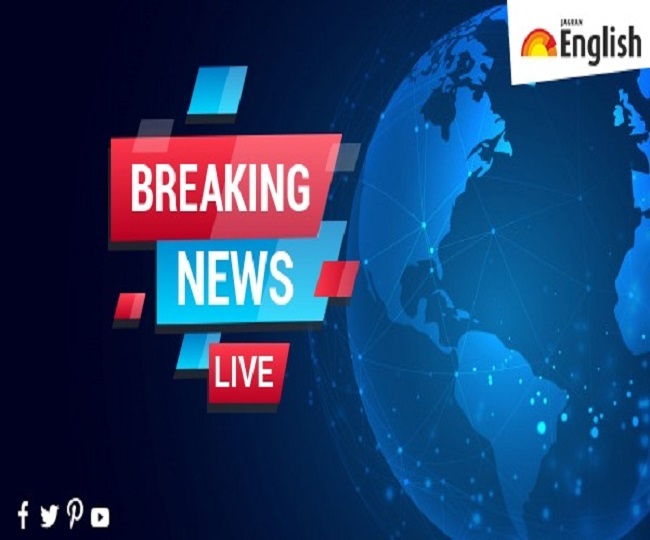 New Delhi | Jagran News Desk: At Jagran English English Desk, we try to cover all the relevant news and provide you all the latest updates from India and across the globe so that you do not miss any important development of the day. Here we provide you a brief coverage of all genres including business, politics, world, India, sports, and entertainment.
Today, our main focus will be on the Supreme Court which will hear BJP's plea regarding Madhya Pradesh floor test. The top court will also hear a curative petition filed by Pawan Gupta, one of the 2012 Delhi gangrape case death row convicts. Besides this, Prime Minister Narendra Modi will address the nation today at 8 pm, during which he will talk about issues relating to #COVID19 and the efforts to combat it.
Here are the Highlights of March 19:
5:21 pm: The Bench has taken a brief break; will reassemble shortly.
5:20 pm: Singhvi argues that what the Governor has done in Madhya Pradesh is worse than imposition of Article 356.
5:17 pm: Singhvi begins his counter arguments, submits that decision of the Governor can be subject to judicial review.
5:15 pm: Maninder Singh asserts that it is a right of an MLA to tender resignation and to refuse to go to the Assembly; says the rebel MLAs cannot be compelled to do otherwise.
5:13 pm: Maninder Singh begins making his counter for rebel MLAs, says there is a difference in the way Speaker had treated the 6 Ministers and the 16 MLAs; says that the Speaker acted with mala fide.
5:12 pm: Mehta concludes his arguments with a request for an interim order today itself.
5:10 pm: Mehta says that the Governor had letters from the MLAs expressing their loss of confidence in the government; adds that the Governor didn't invite the rival party (BJP in this case) to form government, but instead asked the government in place to prove majority.
5:08 pm: Mehta says that (Speaker's) sitting over resignations of the MLAs is not what democracy is.
5:05 pm: Rohatgi says, "pass an order for the floor test and let the results be placed before this Court" SG Tushar Mehta for the Governor also endorses Rohatgi's submission for an order for floor test.
5 pm: Rohatgi says that vote of no confidence was not moved given that the same is preceded by a discussion which may take two weeks.
4:56 pm: Rohatgi urges the Court to order for a floor test; says it is evident that they (Congress) does not have the majority. Rohatgi adds that the Governor's powers are not subject to whether or not the House is in session.
4:40 pm: Security was beefed up at the state headquarters of the BJP and Congress on Thursday amid ongoing political tension in Madhya Pradesh: PTI
4:25 pm: Governor Lalji Tandon on Wednesday replied to Speaker N P Prajapati's letter on the "missing" MLAs of Jyotiraditya Scindia faction, reminding him that it is the responsibility of the executive to preserve law and order and "ensure safety of every citizen, including MLAs".
4:20 pm: In earlier cases (Karnataka and Maharashtra) the Congress had argued for immediate floor test. Karnataka hearing was at midnight and they had a floor test immediately. Now they (@INCIndia) wants 2 weeks: Mukul Rohatgi
4:15 pm: Rohatgi arguing : If Rebel MLAs come to the Assembly and vote against Congress, then also Govt will fall. If these MLAs dont come to the Assembly, even then the Govt falls. The only way this Govenrment will survive is if the Rebel MLAs turn up and vote for Kamal Nath Govt.
3:33 pm:
Sibal: Why do they need a Governor to bring in a no confidence motion against the government? There would be constitutional anarchy if the power of the Governor to summon the house is equated with power to interfere in the proceedings of the house.
3:24 pm: Sibal refers to the 2010 Judgment in Ramdas Athawale Vs. Union of India
3:01 pm:
J. Chandrachud: How can we compel them (Rebel Congress MLAs) to meet you?
Sibal : You (Supreme Court) need not compel. You just ensure they can go wherever they want .
2:59 pm: What kind of politics is that we cannot go to them (Congress MLAs), meet them or talk to them questions Kapil Sibal.
2:55 pm: Sibal: The flights are taking taking off from Delhi Airport. It is a High Security area controlled by the Central Government and they have given the permission to fly from there. Nobody is able to meet them. Is this the definition of free man?
2:50 pm: Justice Chandrachud (lighter note): Chartered flights are not new to them, its the present trend in fact. Isnt it better to test the majority on the floor of the house? questions Justice Chandrachud.
2:45 pm: Sibal now shows how MLAs were taken away to ITC, Manesar (File Photo). If Supreme Court would lay down the law, then the Court should know that these activities are bound to be repeated across different State Assemblies.
2:40 pm: Kapil Sibal questions: Can Governor exercise his power just because the Opposition party say that a member of the ruling party with us, so the Government has lost majority.
2:35 pm: Sibal taking the Court through the chain of events leading up to the instant case.
2:22 pm: Sibal argues that if the Rebel MLAs are free men, then what prevents them from coming to the Assembly and voting against the current Government (of Congress led by Kamalnath)
2:18 pm: Sibal says that this court will encourage demolition of the constitutional structure if it interprets the law in a manner they (BJP and rebel MLAs) want.
2:15 pm: Sibal submits that this is a unique case where for the first time, a Governor is asking for a floor test; adds that neither side has claimed to have majority.
2:11 pm: Bench assembles for the post-lunch session. Senior counsel Kapil Sibal begins making his submissions on behalf of CM Kamal Nath
1:03 pm: Bench rises for Lunch.
1:01 pm: Tushar Mehta Starts arguing. Tushar Mehta questions: Can Assembly sleep, the Session is always running.
12:53 pm: On Adjournment of House, Singhvi says that the assembly has been Adjourned in Six States owing to the corona outbreak; says only need to see if the decision of the Speaker to suspend the house in MP on this reason is perverse.
12:32 pm: Singhvi says that Summoning, proroguing and dissolving are the only three powers with the Governor.
12:25 pm: Justice Chandrachud asks if the Governor can call the Assembly when the Government has lost its majority. Otherwise, it would mean allowing a minority Government to continue. Singhvi responds to say that the Governor may summon the House and then the Speaker to take over.
12:05 pm: Singhvi raises the issue of discrepancies in the documents presented by the Rebel MLAs. Justice Chandrachud says that this could be on account of non application of mind; does not necessarily mean there was coercion.
12:01 pm: Justice Chandrachud says that the principle that appears to emerge is that there can be no restraint on trust vote on account of pendency of Resignation or Disqualification. Therefore, now what might need to be examined is if the Governor acted beyond the powers vested in him?
11:57 am: BJP leader Shivraj Singh Chouhan on Speaker sought 2 weeks' time in Court: Why do they want more time? for engaging in horse-trading? Now they know that they do not have the numbers. It's an excuse to get some more transfers done.
11:46 am: J Chandrachud says the SC order had said SC won't interfere with the powers of Speaker but points out that Trust vote was not deferred on account of pendency of petitions before Speaker SC says that pendency of petitions cannot scuttle house on holding of floor test/trust vote.
11:39 am: 'Let rebel MLAs come back': Kamal Nath government asks for more time from Supreme Court.
11:35 am: Singhvi cites the Karnataka Assembly case where the floor test was directed to be held within a prescribed period of time.
11:31 am: Singhvi reiterates that in a running House, there can be no floor test, only vote of confidence or no confidence.
11:30 am: SC asks what if Speaker meets rebel MLAs through video link and then decide? Speaker tells SC he cannot
11:28 am: Singhvi tells the Court in case of disqualification, persons have to face another election while resignation does not have this consequence.
11:25 am: Maninder Singh: The rebel MLAs will not go to the assembly, regardless of the whip; says that these are the instructions he has received
11:22 am: Justice Chandrachud asks all lawyers how the decision of the Speaker to accept or not accept the resignation affect the floor test. Court is told that in case the resignation is not accepted, the rebel MLAs will be bound by the whip issued.
11:15 am: Supreme Court says that an independent observer to ensure free will of the rebel MLAs is a method to alleviate the apprehension of captivity and coercion. Maninder Singh for the rebel MLAs says he is agreeable to the Court's suggestion.
11:11 am: Advocate AM Singhvi who is representing Madhya Pradesh Speaker told Supreme Court, "please give me two weeks time to decide. Let the rebel MLAs come back to MP, their homes."
11:03 am: Justice Chandrachud says that the Court wants to find a way in this after Singhvi says that decision by the Speaker cannot be taken in case rebel MLAs are produced before the speaker through video conferencing.
11:02 am: MP Crisis | Justice Chandrachud says that the Court wants to find a way in this after Singhvi says that decision by the Speaker cannot be taken in case rebel MLAs are produced before the speaker through video conferencing.
11.01 am: MP Crisis| Justice Chandrachud expresses inclination for the Court to appoint an observer to ensure that the rebel MLAs are acting in their own will and volition.
10:59 am: Justice Chandrachud inquires about what can be done should the Speaker not take a call on the resignations. Singhvi suggests that a reasonable time can be given by the Court to the Speaker to decide on the resignations
10:58 am: Singhvi reiterates again that the absence of MLAs would lead to creation of a smaller house.
10:57 am: Abhishek Manu Singhvi continues to make his submissions before Justice Chandrachud and J Hemant Gupta on behalf of the Speaker, reiterates that the discretion of the Speaker is sought to be short circuited by calling for the Floor Test
10:55 am: Supreme Court begins hearing the petition filed by former Madhya Pradesh CM & BJP leader, Shivraj Singh Chouhan, and others to hold floor test in the State Assembly.
10:51 am: Congress MP Ramya Haridas has given Adjournment Motion Notice in Lok Sabha, over 'govt's decision seeking call data records (CDRs) of all mobile subcribers'
10:42 am: Congress leader Adhir Ranjan Chowdhury has given Adjournment Motion Notice in Lok Sabha over 'the issue of Indian Citizens Stranded at Airports as they have not been allowed to enter due to COVID-19 outbreak'.
10:30 am: Delhi: Former Chief Justice of India Ranjan Gogoi arrives at Parliament. Ranjan Gogoi will take oath as Rajya Sabha MP at 11 am today. President Ram Nath Kovind has nominated him to the Rajya Sabha.
10:20 am: Karnataka: 'Home quarantine' stamping with indelible ink for international passengers has started at Kempegowda International Airport, Bengaluru. The stamp indicates last day of quarantine. #Coronavirus
10:10 am: Indian Railways has cancelled 168 trains due to low occupancy in view of COVID19, from 20th March to 31st March. #Coronavirus
9:59 am: Indian Rupee at 74.89 versus the US Dollar.
9:55 am: Central Reserve Police Force: A terrorist hideout in Handwara was destroyed in a joint operation by security forces. Incriminating materials including under barrel grenade launcher, rocket-propelled grenade and rocket launcher were recovered. #JammuAndKashmir
9:52 am: Chhattisgarh | Locals in Paradol village of Korea get electricity bills without having electricity supply in area. A local says, "There is no electricity supply but every month we receive bills. We complain but they do not check or enquire"
9:49 am: Mumbai | Reliance Group Chairman Anil Ambani has reached Enforcement Directorate office for questioning in connection with a money laundering case. #YesBank
9:39 am: All India Trinamool Congress parliamentary party's daily media briefings at the party office in the Parliament have been suspended from today, till 31st March. #Coronavirus
9:30 am: Ministry of Health and Family Welfare: Total number of confirmed #COVID19 cases in India rises to 166 – comprising 141 Indian nationals and 25 foreign nationals. There has been 3 deaths in the country due to #Coronavirus so far.
9:25 am: Maharashtra: People in Nagpur gathered on the streets to exercise after all the gyms in the state are shut due to #Coronavirus. Hardeep Bhatia, a local says, "We are building our immunity system by exercising."
9:23 am: Sensex slumps by 2045.75 points, currently at 26,823.76.
9:20 am: Sensex opens at 27,099.32, down by 1770.19 points.
9:17 am: Allahabad High Court| All efforts should be made to ensure that the under trial prisoners are not physically summoned in District Courts. District judges shall ensure that remand/required judicial work be conducted through video conferencing, wherever possible. #Coronavirus
9 am: Tamil Nadu | 50 international flights and 34 domestic flights have been cancelled at Chennai Airport. #Coronavirus
8:45 am: Bihar: Punita Devi, wife of Akshay Thakur, a convict in the 2012 Delhi gang-rape case, who filed a divorce petition at a local court in Aurangabad, did not appear for hearing today. The next date for the hearing is 24th March.
8:41 am: Maharashtra | About 15 huts were gutted in a fire that broke out in the Wadarwadi area of Pune due to gas cylinder blast, earlier today. The fire has been doused, no casualties have been reported.
8:26 am: Allahabad High Court directs the Uttar Pradesh Chief Secretary, all District Magistrates of the state and financial institutions not to proceed with any recovery or demolition till 6th April. #Coronavirus
8:15 am: Two members of US Congress Mario Diaz-Balart and Ben McAdams have tested positive for #COVID-19.
8 am: Uttarakhand: Haridwar District Magistrate C Ravishankar has issued order prohibiting the entry of visitors to Ganga Aarti site at Har-ki-Pauri till 31st March. However, the Aarti will continue to be held and will be live-streamed for devotees. #Coronavirus
7:58 am: Chandigarh: A 23-year-old woman has tested positive for #COVID-19. She has travel history to the United Kingdom.
7:30 am: Delhi: Union Health Minister Dr Harsh Vardhan visited Indira Gandhi International (IGI) Airport (T-3) on the intervening night of 18th & 19th March, to take stock of preparedness in view of #COVID19.
7:10 am: Finance Minister Nirmala Sitharaman to move The Banking Regulation (Amendment) Bill, 2020 in Lok Sabha today for consideration & passing.
7:05 am: Supreme Court's six-judge bench to hear today the curative petition filed by Pawan Gupta, one of the 2012 Delhi gangrape case death row convicts, claiming that at the time of offence, he was a minor and thereby his death sentence should be commuted to life imprisonment.
7 am: Prime Minister Narendra Modi will address the nation today at 8 pm, during which he will talk about issues relating to #COVID19 and the efforts to combat it.
Posted By: James Kuanal